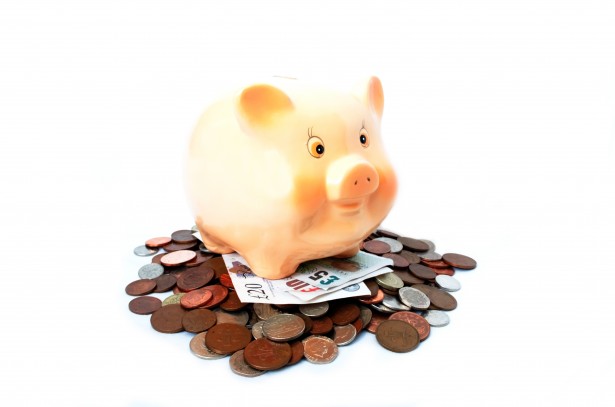 Let's face it all entrepreneurs need to understand some finance basics. A good start for entrepreneurs would be to get a good grasp of the following 12 accounting and finance topics:
1. Generally Accepted Accounting Principles (GAAP):
2. Rules of Double-Entry Accounting
3. The Accounting Cycle.
4. Relationship of Financial Statements.
5. Financial Planning and Budgets.

6. Calculating the Master Budget.
7. The Cash Budget.
8. Pro Forma Financial Statements.
9. The Financing Plan.
10. Evaluating New Ventures.
11. Break-even Analysis.
12. Return on Investment and Payback Period.

UnitedInsitute.org offers a course that will cover all the above 12 topics. Click on this
link
to find out more about this affordable course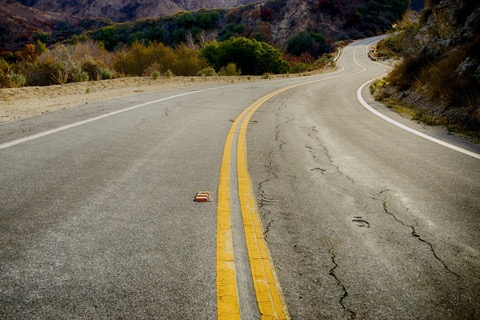 Executive Summary: In the attached annotated Federal Transit Appropriation, Metro Chicago IL-IN receives $248 million while Detroit receives $40 million. It would be stupid for the State of Michigan to ignore for another 20 years the CRITICAL FINANCIAL NEED to fix Michigan's roads by improving the accuracy of and completeness of Detroit U.S. Census statistics to qualify for more than $1.680 BILLION over the next 20 years. How can the State more correctly count the City of Detroit population to immediately leverage an increase of $1,680,000,000 in Federal Transit Appropriations over the next 20 years? A) Legalize the entire Michigan population served daily by the Detroit Water Department; B) Enact a novel and legally defensible state borough law crafted to empower Detroit to harmonize Detroit population statistics of approximately 700,000 people with Detroit Water Department population statistics of approximately 4,000,000 people; C) harmonize a new, proposed state borough law with U.S. Census law, enabling the U.S. Census to immediately deem all suburban Detroit residents in the US Census Bureau population count as borough residents of the City of Detroit — without altering present voting rights or municipal law; D) Substantially increase the raw number of federal transit dollars allocated to Detroit in the attached FY 2014 Appropriation ($40m) using the same formula used by Chicago IL—IN allocation ($248m); E) For the first time since Detroit's population declined below 1,000,000 approximately 20 years ago, qualify the City of Detroit for the Federal Transit Appropriation formula reserved exclusively for cities with populations of at least 1,000,000. CONCLUSION: Using the same formula applied to Chicago, Detroit's Appropriation would increase from 17.5% of Chicago IL—IN's allocation to approximately 50% of Chicago IL—IN's Appropriation resulting in a NET MONETARY GAIN IN FEDERAL TRANSIT FUNDS OF $84 MILLION TO DETROIT / SUBURBAN DETROIT OR A PROJECTED NET MONETARY GAIN OF $1,680,000,000 IN FEDERAL TRANSIT APPROPRIATIONS OVER THE NEXT 20 YEARS.
1. Critical Need: Four (4) million Michiganders need dual City of Detroit or City of Grand Rapids citizenship now to enable our largest urbanized areas to qualify for 2016 federal transit appropriations formulae that set aside hundreds of millions of dollars annually exclusively for US cities with populations of 1,000,000.
2. The above-referenced state borough law should be structured so as to avoid replication in other US states — perhaps tying it to the recent Chapter 9 reorganization of Detroit or the Detroit Water Department population statistics, or both.
3. The federal FY 2014 Appropriations Act (PL-113-76) used formulae tied to U.S. Census statistics that since 1990 reallocated funds from Michigan to other states due to the state failure to legalize the greater Detroit/greater Grand Rapids populations. Over 1,000,000 citizens emigrated from Detroit, not Michigan! We failed to enact a borough law to realign the Detroit population to protect and preserve eligibility for federal funds; a "Pure Michigan" borough law is critical – one tailored to U.S. Census law.
4. Dual Detroit/suburban citizenship can form the 2
nd
most populous U.S. city based on the pure Detroit water served daily to millions of highly mobile citizens; dual Grand Rapids/suburban citizenship in the Grand Watershed can form the 2
nd
most populous city in Michigan with a population of at least 1,000,000.
5. Metropolitan forms of government merged city and county governments in several U.S. areas; however no "metropolitan government" law ever enabled a U.S. city to break into the top 10 largest. Compare to 4.
6. A state borough law created the first U.S. mega city - an urbanized area having at least 25,000,000 residents.
7. Worldwide media stories regarding Detroit's bankruptcy are perpetuated by the 10-year oversight period of the state loan board; a borough law shines a light on Michigan's cool, growing urbanized areas; Detroit's water department already serves more than 4,000,000 citizens and nourishes seven (7) Automation Alley counties, producing the 4
th
largest business technology hub in the U.S.A. - in ten (10) Southeast Michigan counties.
8. List of benefits incomplete here. See also list of 23 benefits available upon request from J.G. Nutt, JD.


ADDENDUM:

Federal Transit Administration FY 2014
Appropriation Analysis
- Subject to Modification by the State of MI

Source:
http://www.fta.dot.gov/documents/Table_3_FY_2014_Section_5307_v2.pdf
[excerpts follow with Annotations by Jeffrey G. Nutt, J.D. in brackets]
Federal Transit Administration
Table 3 FY 2014 Section 5307 and Section 5340 Urbanized Area Apportionments [footnote 1 omitted]

The total available amount for a program is based on funding authorized under The Moving Ahead for Progress in the 21st Century Act (MAP-21), (Pub. L. 112-141, 2012) and appropriated pursuant to the FY 2014 Appropriations Act (PL-113-76)
Note: In accordance with MAP-21, this table shows the amounts attributable to each State of a Multi-State Urbanized Area over 200,000 in population. These amounts are for illustrative purposes only. Designated recipients shall continue to sub-allocate funds allocated to an urbanized area based on a locally determined process, consistent with Section 5307 statutory requirements. Each State's share of a multi-state urbanized area was calculated on the basis of the percentage of population attributable to the States in the UZA, as determined by the 2010 Census.
URBANIZED AREA/STATE APPORTIONMENT
1,000,000 or more in Population 3,383,335,801
200,000 - 999,999 in Population 909,652,474
50,000 - 199,999 in Population 540,460,174
National Total $4,833,448,449
Amounts Apportioned to Urbanized Areas 1,000,000 or more in Population:
Atlanta, GA $67,129,793 [City of Atlanta (population 443,775 in 2012) received over $26,000,000 more than State of MI (no allocation)
and
Detroit ($40,943,853 allocated; pop. 701,475 in 2012)]
Austin, TX $28,252,124
* * *
Chicago, IL--IN $248,723,641 [IL—IN awarded six times allocation of Metro Detroit that is about half of Chicagoland population]

Illinois $231,671,270 [2
nd
allocation for IL region allocated nearly six times allocation of Detroit]

Indiana $17,052,371 [line item #2 benefitting Indiana]
Cincinnati, OH--KY--IN $17,914,688
[line item #3 benefitting region in IN]

Indiana $113,064 [line item #4 benefitting Indiana]
Kentucky $3,626,873
Ohio $14,174,751
Cleveland, OH $26,705,207
Columbus, OH $15,280,693
Dallas-Fort Worth-Arlington, TX $74,443,050 [On Numbers reported the area's population was 6,603,870 on Jan 15, 2012 – a federal allocation nearly twice that of Detroit's allocation – thus, the federal government ignored the population of nine (9) of ten (10) Southeast Michigan counties; the 10 SE Michigan counties had a population of approximately 5,000,000 in 2012]
Denver-Aurora, CO $48,212,695
[a city smaller than Detroit and much smaller metro area than the Tri- County area together receive nearly $7 million more than the City of Detroit]

Detroit, MI $40,943,853
Houston, TX $70,926,535 [the Houston regional population is about 1.25 the population of Southeast Michigan but received 1.75 times what Detroit received]
Indianapolis, IN
[created a metropolitan form of government with a county yet is not in the top 10 largest U.S. metropolitan areas or U.S. cities]

Conclusion: The discharge of municipal debt by bankruptcy is not a comeback. A true comeback is when Detroit's population reaches 1.8 million for the second time.
No law can do more for Detroit's comeback than a state borough law, harmonized with U.S. Census law. A borough law will resolve any doubts about Detroit and our image. Michigan is a fun, prosperous, growing great lakes state, with great culture, and smart legislation
.
The borough law can legalize the City of Detroit population to include more than 4,000,000 Michiganders and legalize city populations of any Michigan region with a core municipality of 200,000.
There is no need to increase taxes, change governance or voting law, or alter city names;
the borough law grants a type of municipal dual citizenship that can also legalize the Grand Rapids population to exceed 1,000,000
by granting dual Grand Rapids citizenship to 800,000 suburban West Michiganders.

Let's snap the eyes of the world open with these reforms. Michigan is where the Strykers invented the hospital bed, the Fords invented the Model T, and the Nicholson's invented the first machine to read the bar code. Our relentless positive innovation can define our place in the global marketplace. An ancestor of this writer, Candy Cummings, became a creative ball player. By skipping rocks at the beach he learned that he could throw the world a curve ball. With a Michigan borough law, Detroit and Michigan are ideally situated to do the same with a state borough law.
Adapted from DetroitNews.com 9/21/2014 8:00 p.m. story by Jeffrey G. Nutt, 2007 State Bar Champion of Justice, Somerset North Homeowners Association president, Jeffrey G. Nutt & Associates, PLLC president and U.S.-U.K. Oxford Fulbright Scholar 1986.