MI Chapter Fulbright Reception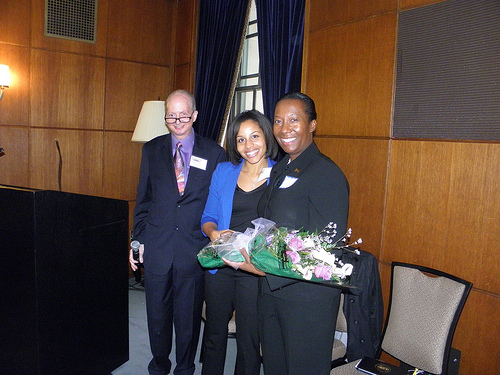 Scholars from across the globe gathered yesterday at the annual Michigan Chapter Fulbright Reception. The Fulbright scholarship provides an opportunity for elite
students from all across the world to study at some of the best university's in
the world. During the reception Fulbright members, scholars, guests, and friends
gathered together for a lovely dinner and a keynote presentation. The diversity among
the room was vast, about 25 different countries were represented by the attendees. The keynote speaker was Regent Kathy White who is the current Vice
Chair of the Board of Regents at University of Michigan. Regent Kathy White is
currently a professor of law at Wayne State University Law School and serves as
Lieutenant Colonel in the U.S. Army Reserves.


View Photos from the MI Chapter Fulbright Reception